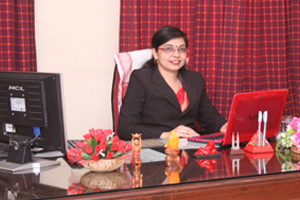 Dr. Sangeeta Tripathi
WELCOME TO NORTH EASTERN REGIONAL INSTITUTE OF MANAGEMENT………'Your Academic Home'- A home beyond your home.
What we strongly believe in and practice at NERIM is the Quality Education with proper blend of skills and human values. Here at NERIM, individual attention and mentoring is the prime focus area that nurtures our students under the umbrella of affectionate care and sharp monitoring. In this process, we shape their personality, inculcate the right kind of attitude towards life, value for time and hard work, instill in them smart thinking and respect for human values.
NERIM is self explanatory in itself where:
N – very affectionately omega seamaster replica speaks about Nurturing & care extended to students.
E – proudly stands for the Education that we experience at NERIM.
R – tells about the Rigorous training in concepts, skills and values
I – instills the Inspiration to win against odds.
M- creates the emotional bond of Mentoring & Monitoring that goes through attendance to academic performance up to final placement.
This is the reason that NERIM is more than an Institute, it is an 'Academic Home' for the students. This academic home has developed a culture where: regular attendance is demanded from the students, discipline is expected, study is the passion, hard work becomes the habit, joyful learning is the mantra, human values are the need of the hour, and in this environment while you are leading to the path of excellence, success is bound to follow you.

Come, join our family to enjoy Experiential learning and Nurturance in an affectionately controlled Academic environment.
With best wishes
Dr. Sangeeta Tripathi
Director